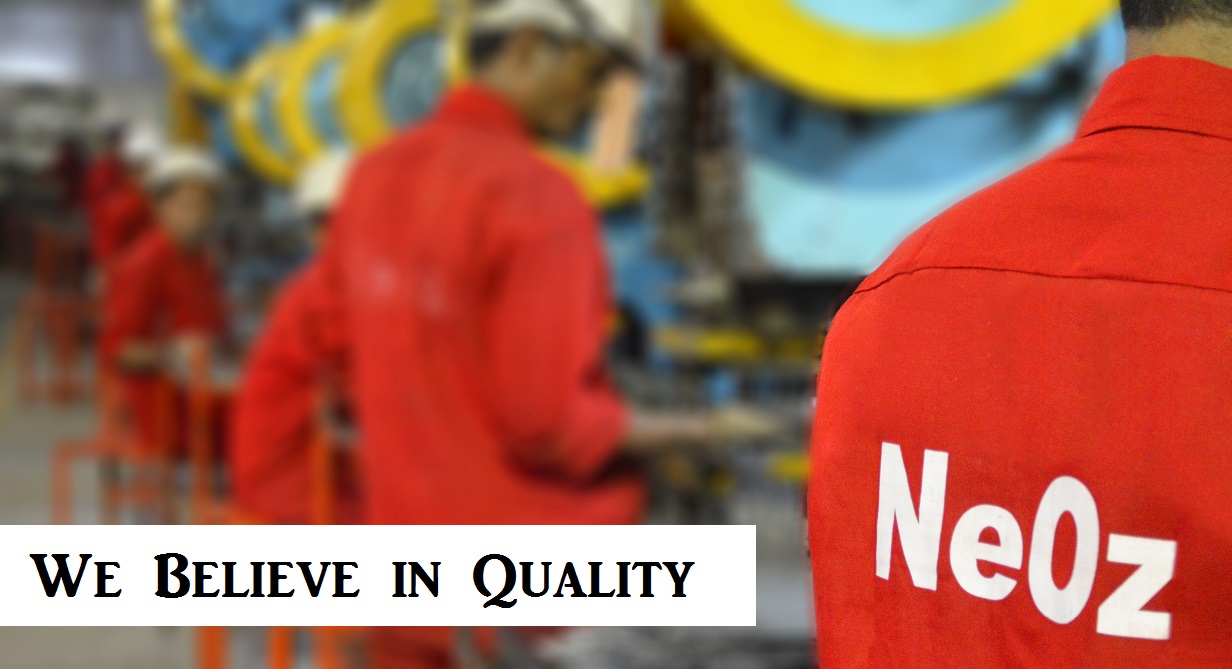 We are an API 10D licensee and an ISO 9001: 2008 certified company.
NeOz believes that Product Quality is the key to our success.The general approach to our on-line quality control is straightforward: We simply extract samples of a certain size from the ongoing production process. We then produce line charts of the variability in those samples, and consider their closeness to target specifications. If a trend emerges in those lines, or if samples fall outside pre-specified limits, then we declare the process to be out of control and take action to find the cause of the problem.
To ensure the highest possible quality of our products, we have devised a Quality Management Process that emphasizes problem prevention rather than problem correction. Our QMS integrates our quality approach throughout the manufacturing cycle, thereby ensuring that quality is built in as production progresses.
"Inspection with the aim of finding the bad ones and throwing them out is too late, ineffective, costly. Quality comes not from inspection but from improvement of the process."